Don't Quit Your Day Job…Yet! How to Chart a Course for Working Full-time as a Yoga Professional
February 5, 2020

Posted by:

Mary Hilliker

Category:

Mary Hilliker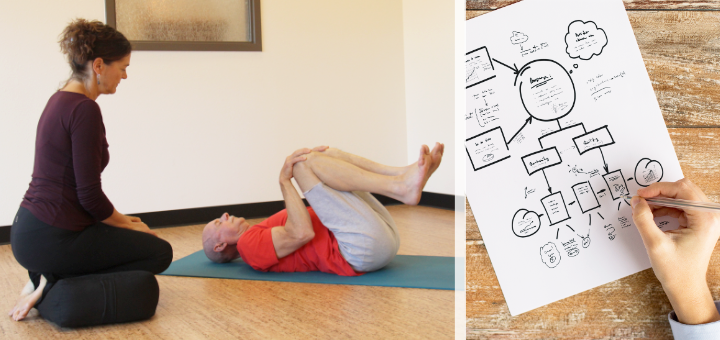 "I'd love to quit my job and just teach yoga," says a teacher-in-training or newly certified yoga teacher or yoga therapist.
"You need a plan. And don't quit your day job…yet," says me, trainer of teachers, faculty for a yoga therapist training.
Charting a course to work full-time as a yoga professional takes careful planning and possibly a bit of time, depending on the opportunities in your community. Yoga was not that popular when I was first certified as a yoga teacher. There was almost no awareness about yoga therapy, and hardly a yoga therapist to be found within the entire state of Wisconsin. I needed a plan to do more of what I felt called to do – taking yoga to the people, especially for health and healing.
Being the risk-adverse person that I am related to money, there were three major considerations I contemplated in planning for a future as a yoga professional:
I didn't want to have to use what I had saved for retirement from my early professional career to start a new yoga career.
Pursuing yoga therapy training would create more variety of work opportunities over time, but I didn't want to incur educational debt as I pursued more advanced training.
Leaving an employer-sponsored health insurance plan would be a large expense to cover. Purchasing an affordable individual health insurance plan on the open market for someone with a pre-existing health condition was difficult and expensive and I would need to bank on the Affordable Care Act passing to feel more comfortable making the transition.