What does it take to open a yoga studio
January 8, 2020

Posted by:

Olga Kabel

Category:

Olga Kabel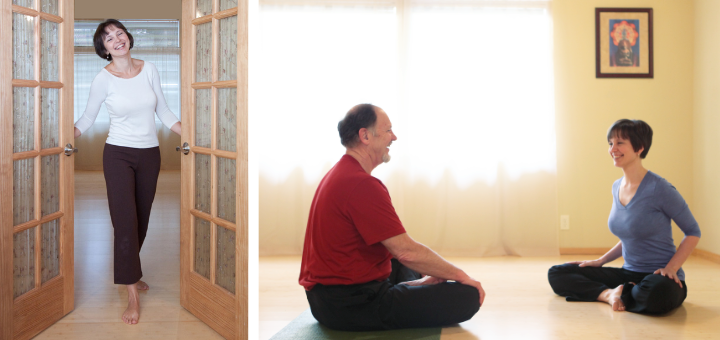 Over the holidays I got hooked on the NPR podcast called "How I Built This" that interviews the founders of some big companies about how they got started. Some of those stories are truly fascinating and chronicle the classic tale of rags to riches. Others had a pretty good jump-start. For example, the founders of Soul Cycle started with an original cash investment of about $250,000. That's a big chunk of cash! How many of us have access to that kind of money? Certainly not me. So today I wanted to tell you my story of opening my own yoga studio, and what I have learned in that process. Of course, I am nowhere near the level of the companies featured in the podcast, and I started with $300, but somehow it seems like my story would be more realistic and more familiar to other yoga teachers out there. So I hope that you will learn from my mistakes and maybe get some useful ideas for yourself.
Ever since I started to study yoga, I was determined to have a yoga studio. This was the only model of teaching yoga that I could envision. I had all sorts of rainbow visions of how wonderful and fulfilling it would be. I remember one particular dark rainy day in November when I was pacing around my neighborhood and dreaming about my studio, frustrated that I didn't have resources to pull it off.
Eventually, my single-minded determination has paid off, and I found a person who was willing to be my business partner in this venture. Together we found a decent space in our neighborhood that had a large room for classes and couple of smaller rooms – one for private sessions and one for an office. The space needed some major remodeling, so I found a contractor, we drew up plans and got ready to sign a lease. After a few weeks of back and forth with the landlord that lease fell through because, in the words of the agent, "the landlord was tired of all this negotiation". I was devastated. Eventually, I started looking at other spaces in the area, but most of them were very large, very expensive and required a complete build-out at my own expense. I simply didn't have the money for that. Right around the same time, my business relationship began to unravel, and we ended up walking away from each other for good. I was back to square one.