Challenges and rewards of teaching yoga in big cities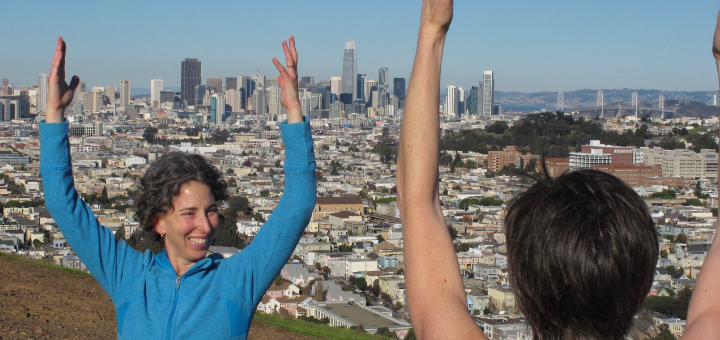 Are you teaching yoga in a city, or thinking about moving to an urban center to teach? Would you like to work one-on-one with individual students and clients for yoga and yoga therapy? Here are my thoughts for you about challenges and rewards of growing an urban private practice.
My life and work are here, in the center of San Francisco. Since 2009, I've offered one-on-one sessions, first as a yoga teacher and then as an IAYT-Certified Yoga Therapist. I love working with people one-on-one. At the end of a long day of private sessions, I feel energized and know I've been of service. What could be better?
You already may know that this town, really the entire San Francisco Bay Area, is saturated with yoga (and other mind-body offerings), and it's also an expensive and crowded place to live and set up shop. This makes it hard to match livelihood with vocation. Don't get me wrong—I was born and raised here, and I love this city. It's lively and diverse, with motivated students and access to varied healing modalities.
For urban dwellers, yoga offers a necessary counterbalance to a fast pace, close living, and, for many, long and demanding work hours. There's a lot of need and interest in what we do. Opening an urban yoga private practice depends on building your home base as well as staying on your toes to adapt and stand out from the crowd.