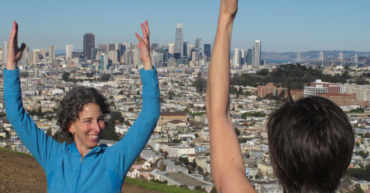 Challenges and rewards of teaching yoga in big cities
Are you teaching yoga in a city, or thinking about moving to an urban center to teach? Would you like to work one-on-one with individual students and clients for yoga and yoga therapy? Here are my thoughts for you about challenges and rewards of growing an urban private practice.
The Pros and Cons of Teaching Yoga in an Integrative Medicine Center
I've had the chance to work on great projects as a yoga teacher involved with research— to study whether and how yoga can help with heart health, chronic back pain, and cancer care. Teaching therapeutic yoga classes and working with yoga research studies were two parts of my pathway. Perhaps my experience can be helpful to those of you who are curious about teaching in medical research and integrative health centers.