Have mat, will travel: Yoga and yoga therapy in rural communities
January 15, 2020

Posted by:

Mary Hilliker

Category:

Mary Hilliker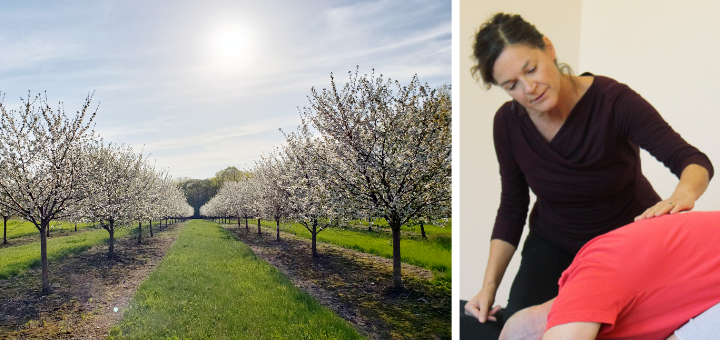 Are you attracted to natural spaces as the place to live and work? Do you find comfort in mountains, forests, lake country, an island or farm fields? Whether you've always been in a rural area or you've relocated to a natural setting for lifestyle, employment or family, you can find meaningful work as a yoga teacher and Yoga Therapist. Your professional life will have variety, adventure and real-life connection.
Over 20 years of teaching, I've lived and worked in three different types of rural areas (lake country, agricultural area and island), taught in a variety of settings and to different groups of people. It's been an interesting challenge to find the right opportunities for teaching yoga and providing Yoga Therapy in each community.
Our minds often take us to what we see as some ideal situation for teaching yoga or providing Yoga Therapy (insert your dream situation here!). Rural areas require a nimbleness and openness to what you might offer and where you offer it. As you understand rural people and settings, you may see that there is openness in some settings and with specific groups of people.